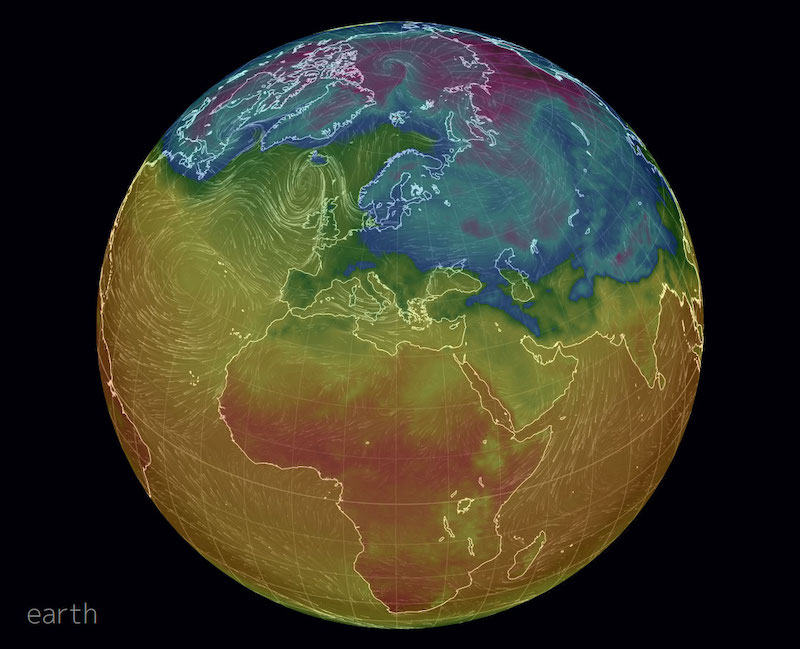 "earth", a global wind map of the entire world, is a visualization of global weather conditions, created by Cameron Beccario.
It is based on the weather forecasts made by supercomputers of the National Centers for Environmental Prediction, NOAA, and National Weather Service.
The visualization works by first using an automated script to download and process Global Forecast System weather data in GRIB2 format every three hours, convert the data to JSON, and then push them to a static host. JSON data are calculated and interpolated in users' browsers and finally shown as a rendered animated 3D wind map.
Read on ...