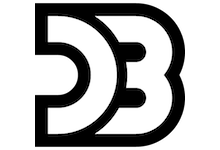 D3.js, or Data-Driven Documents, is a JavaScript framework for manipulating documents based on data, using pure HTML, SVG, and CSS, with full emphasis on the web standards.
D3.js can take input data from an array of numbers, bind them to a document object model (DOM), and then create an HTML table from it. Moreover, it can apply data-driven transformations to create an interactive SVG bar chart with smooth transitions and interaction.
Its biggest strength is in its data visualization ability. D3.js bridge the gap between the static display of data and interactive and animated data visualizations.
Additionally, it can also be used for cartographic visualizations and creation of interactive maps based on the GeoJSON formatted input data.
Read on ...